"Unique, beautiful, inspiring"
I am a a textile artist based in County Durham, UK. The main focus of my work is three dimensional forms and structures. I enjoy the challenge of transforming a range of friable materials into free standing works using repetition of shape to create interaction between the pieces.My preference is to work in monochrome, the main emphasis being on line and shape and how shadows add depth to a piece, however the work, as it develops, dictates the need for additional colour or embellishment.
I gain inspiration from nature, plants in particular, and find myself continually returning to slender, elongated forms which I enjoy constructing in a variety of ways. Ii prefer to work on a relatively large scale whenever possible so that the shapes have an impact before any detail is visible. My influences would be sculptors such as Barbara Hepworth and Albert Giacometti and the white Reliefs of Ben Nicholson.
My experience of working in stone, clay, wood and metal has provided me with skills which readily transfer to paper, fabric and the element of problem solving plus lateral thinking can be very satisfying. To transform soft fabrics into rigid structures I use plaster and adhesives within layers of material thus enabling shapes to be manipulated as opposed to building around a ready constructed, rigid form.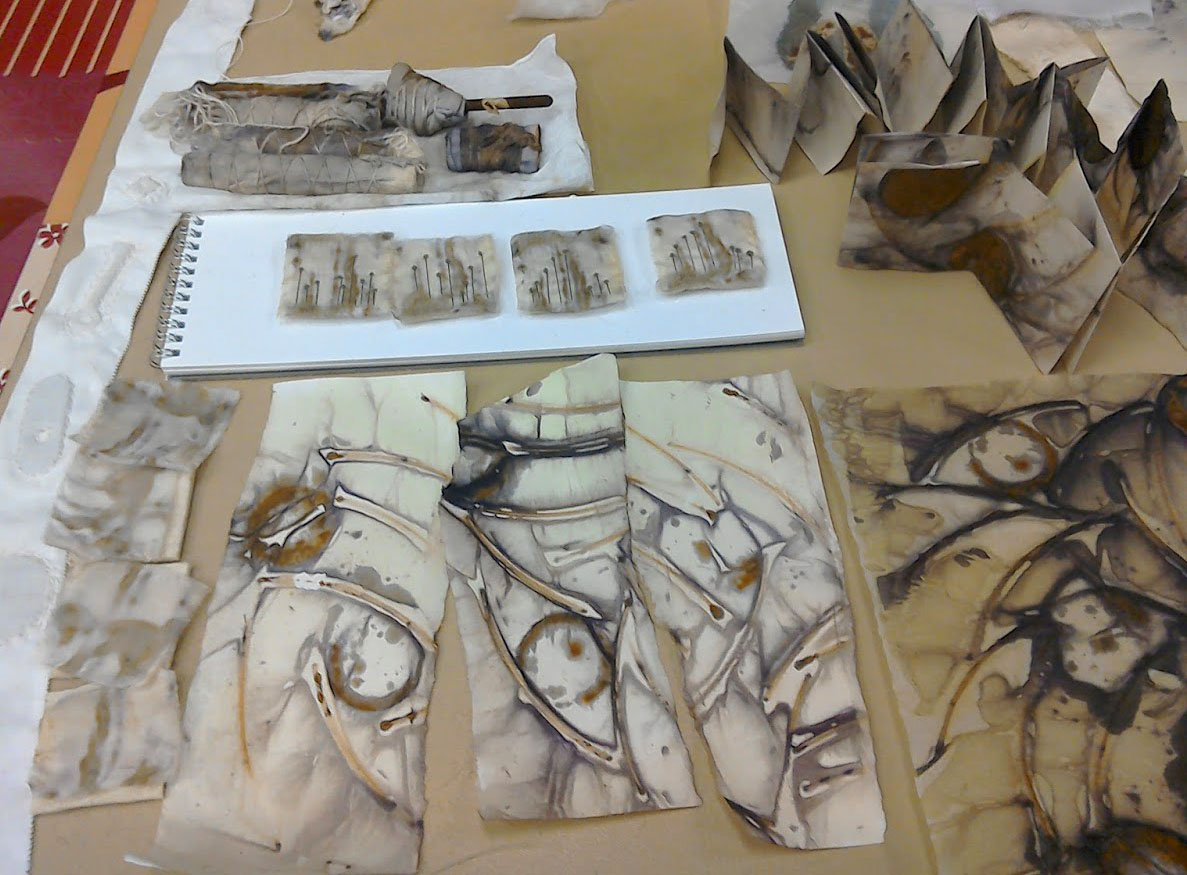 Please enjoy my online gallery. I exhibit with a talented group of contemporary textile artists under the banner of Fusion. If you'd like to find out more please get in touch.